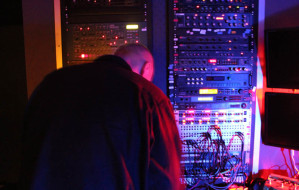 Song Notes: A song about getting lost in space, losing communication with Earth then, after several years, with the air supply going out, blowing the ship as a last ditch effort to communicate with ground control. You know, the same old story.
I thought about making this a continuation of the story about Major Tom, and considered invoking his name in the lyrics somehow, but decided against it. But, now you know who it is about.
Recording Notes: This is a pretty standard band recording. A few tracks of guitars, bass, drums. There are a few tracks of noise sounds from the Juno 6 as well as a Juno 6 melody in the middle break. I think there are 6 or 7 vocal tracks.
The odd noises at the beginning and end of the song are sounds from space (mixed with some Juno 6 sounds). They were recorded by the Galileo spacecraft during the first flyby of Jupiter's largest moon, Ganymede. I slowed them down an octave to make them more moody, then I ran them through my old trusty MidiVerb 1 set to "super big mode".
Copyright 2013: Seven Graylands
---
Lyrics:
Left alone in this desert
I'm a billion miles from anywhere
Floating lost and I'm weightless
I can feel the end is drawing near
There's nothing here for you
There's nothing left to lose
Lost I'm hollow here
Communication error
Sent off course years ago
And all you take for granted
Are things I've since forgotten
There's nothing here for you
There's nothing left to lose
Lost I'm hollow here
No rain, no clouds
No conversation
No message from the ground
No inspiration
There's nothing here
(no air)
No breathing here
(no air)
I set the charge as a warning
I can hope they see my sign
Lost I'm hollow here
10, 9, 8, 7, 6, 5, 4, 3, 2, 1