Category Documents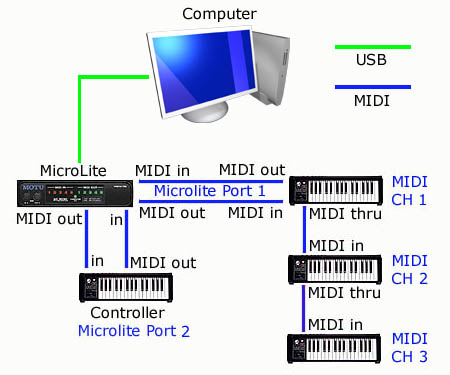 MIDI Connection Overview
I've had a lot of people ask me how all my keyboards are connected. Are they all MIDI connected? How did you wire it? How do you keep it all straight?
I'm not sure how other people with 30+ keyboards wire their rooms, but here is the method I've come up with through trial and error. It seems to work well and isn't that hard to keep track of things.
MIDI Basics
If you already understand the basics of MIDI you can jump to Part 2. If you don't have a full understanding (or you have a limited understanding of MIDI) I'll do my best to explain it. Let's start with a couple analogizes to fully confuse you right out of the gate.
In simple mechanical terms MIDI is like a player piano. Paper piano rolls are covered in holes...
Read More