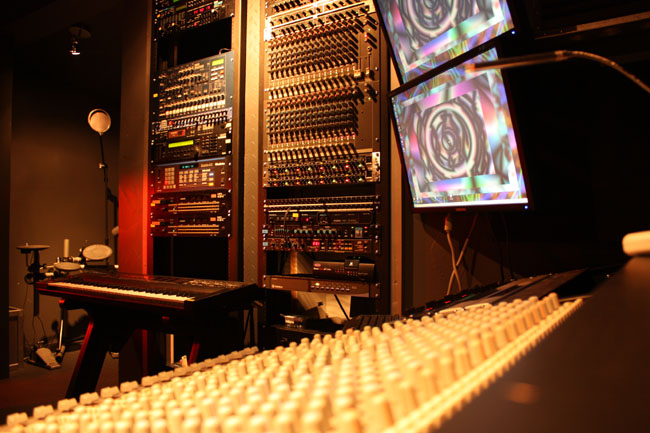 [audio:http://www.graylands.ca/1122/Seven_Graylands-Souls_In_Darkness-00-New_Gods_New_Ideas.mp3]
---
Track Notes:
Another Souls In Darkness remake.
It is very mellow and, if I did it right, this song and a cigarette should last the same amount of time.
Recording/Mixing:
Pretty basic recording. Bass guitar, electric guitar, drums, a string line, the repetitive synth line (Korg Ex-8000) and a synthy crash sound (Juno 6). There are two vocals. The main vocal and one sung an octave up.
I wanted the toms to have a mellow sound and not be too poundy-bashy. I took the original tom track, copied it, and pasted it to another track. I slowed the pitch of that tom line down about 3/4 of an octave. I then mixed the two together. It sort of flattened out the overall tone.
Copyright 1984-2011: Graylands/Nelson
---
Lyrics:
Find me a place
To sit and to wait
For the old ones to die
Watch me smile
Unacceptable style
We leave them behind
We're new and we're gods
The temperatures hot
We lock them away
All that they're left
Is cultural unrest
In the past they stay
Left off the train
They find that they stay
They can not move on
Is there no choice
They have no voice
They can not respond
Push in one more
Dance on new floors
Yes dance in their graves
Travel new ways
Colours or days
Who is it that pays?
Who is it that stays?