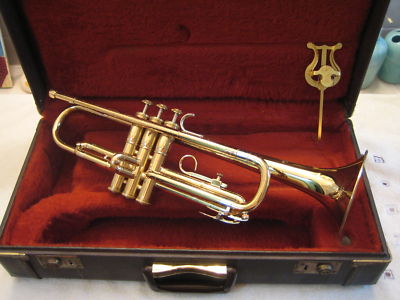 I don't know how to play it….. yet.
The serial number puts it right around 1960-1961. It has been well loved but it is in great functional shape.
The one in the picture is not mine, but mine looks just like it (without the shine). I even have the original music stand.