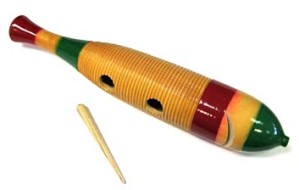 Cheap Guiro – Seems to do the trick.
D-Bells – Found these old guys at a garage sale for 25 cents
Rosewood Claves – I love the sound of these. I need to use them more.
ABS Tambourine – This one sounds a bit crap.
Egg Shakers – I've used these in a bunch of songs.