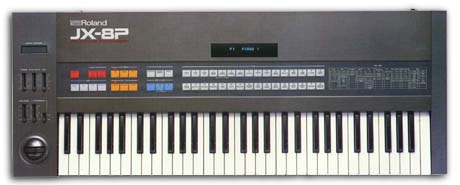 The one I found was a little road worn. It had one dead key, another couple of keys that were sluggish, and the volume slider needs some help (it only goes to 1/4 volume or to 11). Even with the dead key it can still be controlled fully via MIDI – which is how I normally control these synths anyway. And, when I record, the volume is cranked to send the most signal through the lines. So, a couple pretty easy fixes which aren't even a priority for me.
Parts of this machine are pretty worn so I might do some custom work to it. I normally avoid doing major cosmetic changes but anything I do to this thing will be an improvement at this point. Perhaps a total paint job – Bright Red! I'm not sure yet. I need to crack it and see how the guts look first.
She's a tired old girl but she sounds good ...
Read More